Layerconvert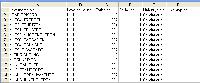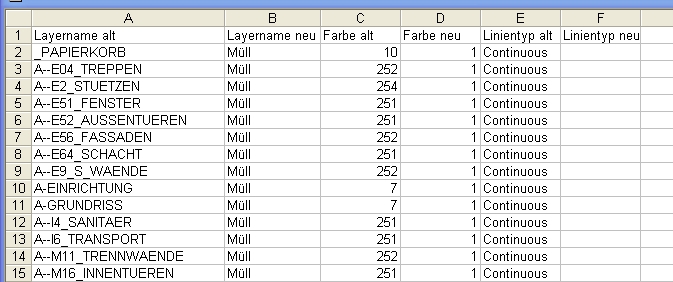 This layer converter consists of 2 program parts, which make your work for layer conversion (layer renaming) extremely easy.
On the one hand the program package contains a function to write all layers of a drawing into an Excel file. This has the advantage that the user only has to fill in the columns that he wants to have changed. Changeable columns are: 'New layer name', 'New color' and 'New linetype'. Layers that should not be changed can simply remain in the list as they were read out (no new name is specified).
On the other hand, the actual conversion function is included, which even fixes errors in blocks in which layers have been defined at the end of the block (SEQEND).
New in this version:

-You can also convert layer names with $ in the name from bound Xrefs. It is not necessary to list the entire layer name in the Excel table but only the back part (after the last $), so that the entire name is still converted.
On request, a version for processing several drawings is also available.